[headline_tahoma_extra_large_centered color="#fa0417″]Thank You for Signing Up![/headline_tahoma_extra_large_centered]
IMPORTANT: You need to go to your email box and confirm your request to join. We also encourage you to whitelabel our email address keith@savemyrights.com so that our emails don't end up in your spam folder!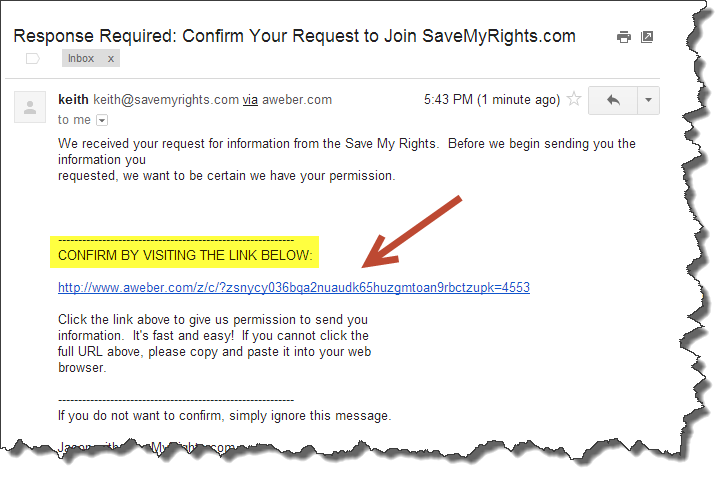 You've just been sent an email that contains a confirm link.
In order to activate your subscription, check your email and click on the link in that email. You will not receive your subscription until you click that link to activate it.
If you don't see that email in your inbox shortly, fill out the form again to have another copy of it sent to you.
[divider_line]Insert Your Text Here[/divider_line]
In the meantime, we encourage you to checkout the following cool gun rights stuff:
[headline_tahoma_medium_centered color="#000000″]Gun Rights Bumper Stickers:[/headline_tahoma_medium_centered]